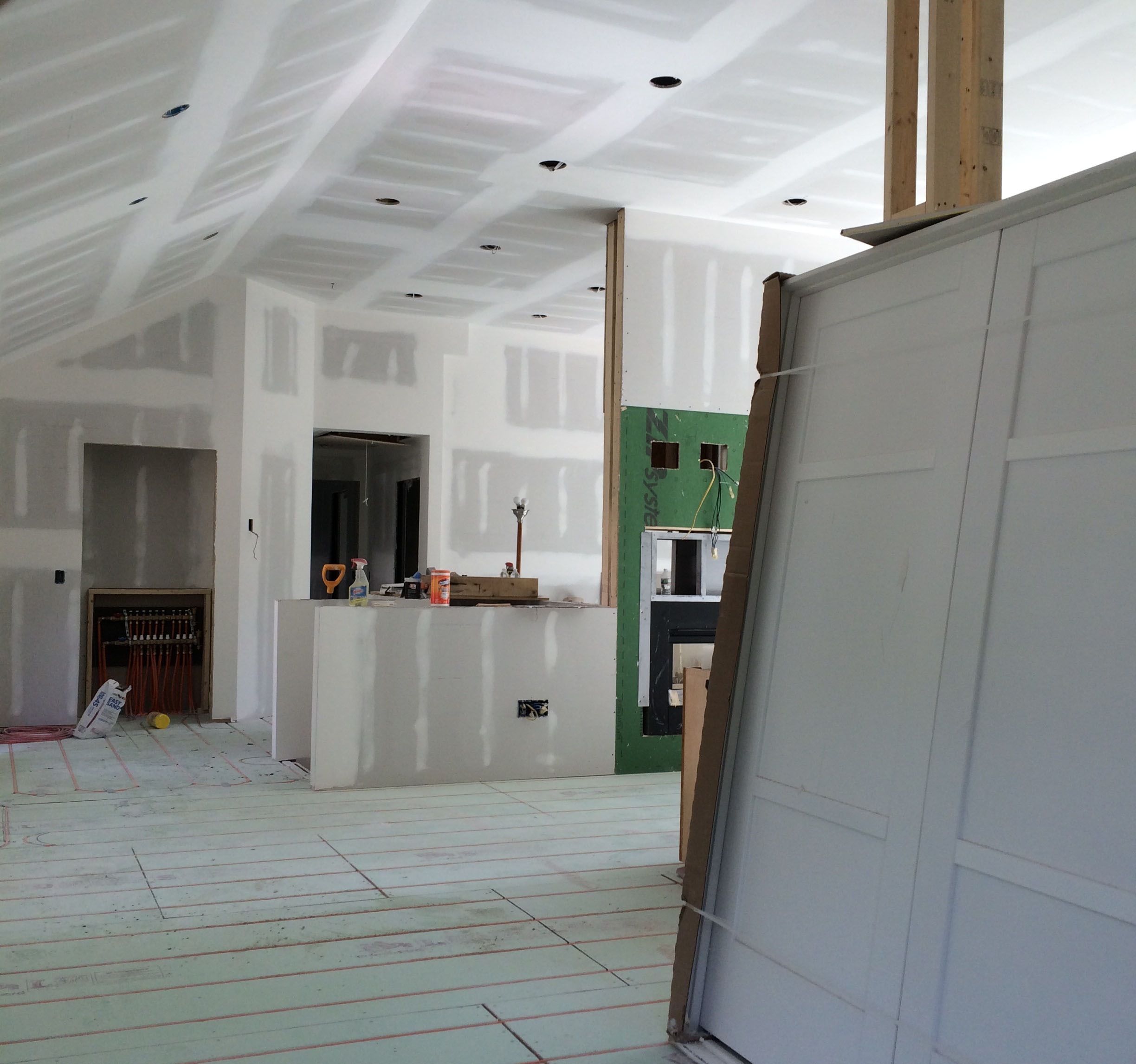 Whether you're looking for a drywall installer for a new addition or need a plasterer to repair a hole in an existing wall, Randymars Painters Contractors Inc. has the knowledge and competence to get the job done right. We have extensive experience in renovation, apartment rehab, and home remodeling projects. We can tackle both commercial and residential drywall and plaster projects to help you make your office or living room look its finest!
Drywall
Hanging drywall can be a tricky task: the panels are unwieldy, heavier than you'd think, and hard to maneuver. While some people try to put up their own drywall, these DIY projects often result in bumpy walls, incorrectly taped seams, and globs of compound all over the place. Savvy homeowners contract professionals like Randymars Painters Contractors Inc. for drywall installation.
Our drywall is correctly hung, with vapor barriers where necessary, and smoothly finished with the finesse that only an expert can apply. Randymars Painters Contractors Inc. also offers interior painting services; simplify your remodeling job by contracting with us for both drywall and painting! If you're ready for a beautiful professional finish on everything from drywall patches to completely drywalled rooms, Randymars Painters Contractors Inc. is the right one for the job. Give us a call today!
Plaster
In the age of drywall, plaster is becoming more and more rare, as are experienced plastering contractors. However, Randymars Painters Contractors Inc. knows that existing plaster does need to be repaired and that there are applications for new plaster walls, even today. We have years of practice working with plaster, and we guarantee a clean, professional finish. Whether your historic home needs a fresh coat of plaster or you have a plaster wall that needs to be repaired, you can trust Randymars Painters Contractors Inc. for quality workmanship and a great plastering job!