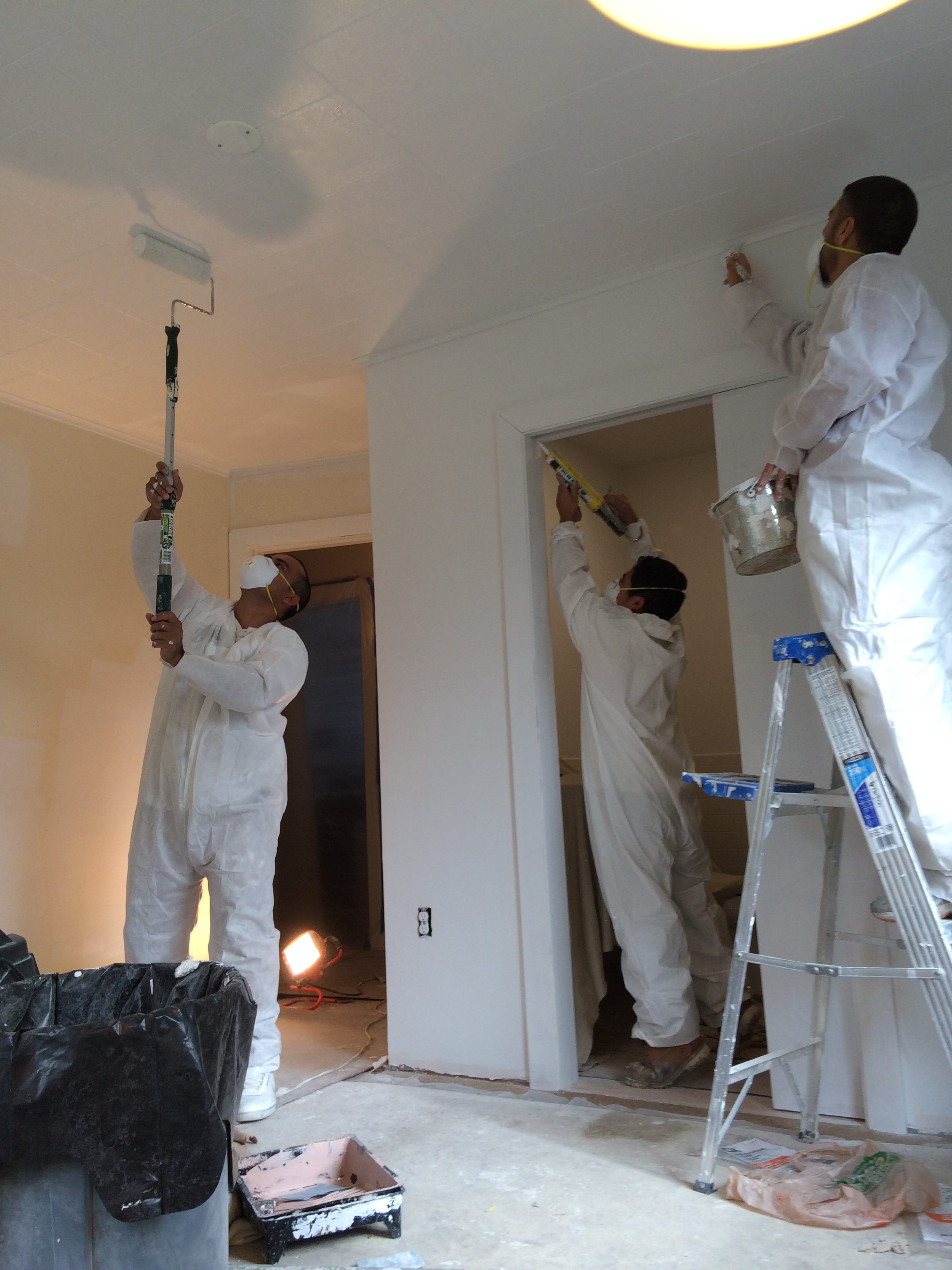 Sometimes all it takes is a fresh coat of paint to make the inside of your home look fabulous… sometimes your home needs a little more TLC. But regardless of whether you need drywall repair, fresh plaster, or just a color change, the professional painters at Randymars Painters Contractors Inc. are here to help. With 20 years of experience serving as residential painting contractors in Boston, our team of experts has what it takes to tackle interior painting projects large and small. We're the interior painters you can trust for a job well done every time. Call today to experience the Randymars Painters Contractors Inc. difference!
Interior Painting Pros
Get the best interior painting results with Randymars Painters Contractors Inc. Our residential painters in Boston go above and beyond your expectations to leave your home looking fresh and clean! Unlike amateur painters that just make a mess, our painting contractors use meticulous care to ensure your kitchen, living room, or bathroom is carefully painted. When you call Randymars Painters Contractors Inc., our master painters do the job right! We're available to paint just about any interior space from closets to great rooms, and we can work with you to find the right paint and hue for your room, style, and needs. Let our team of expert residential painting contractors help your home's interior truly look its best—call now!
Comprehensive Interior Painting Services
Proper paint preparation goes a long ways toward ensuring that you get the absolute best results out of your new paint. At Randymars Painters Contractors Inc., that means our handymen can tackle the big issues like repairing drywall holes and cracked plaster, but we also take the time to patch nail holes for a beautifully finished result. From drywall repair to priming and painting, our professional painters have what it takes to get the job done right the first time. So whether you're ready to change the color in your kitchen or you've been dreaming of a redecorated family room, Randymars Painters Contractors Inc. has the interior painters you need. Don't settle for so-so interior painting–call our painting contractors today for gorgeous results.