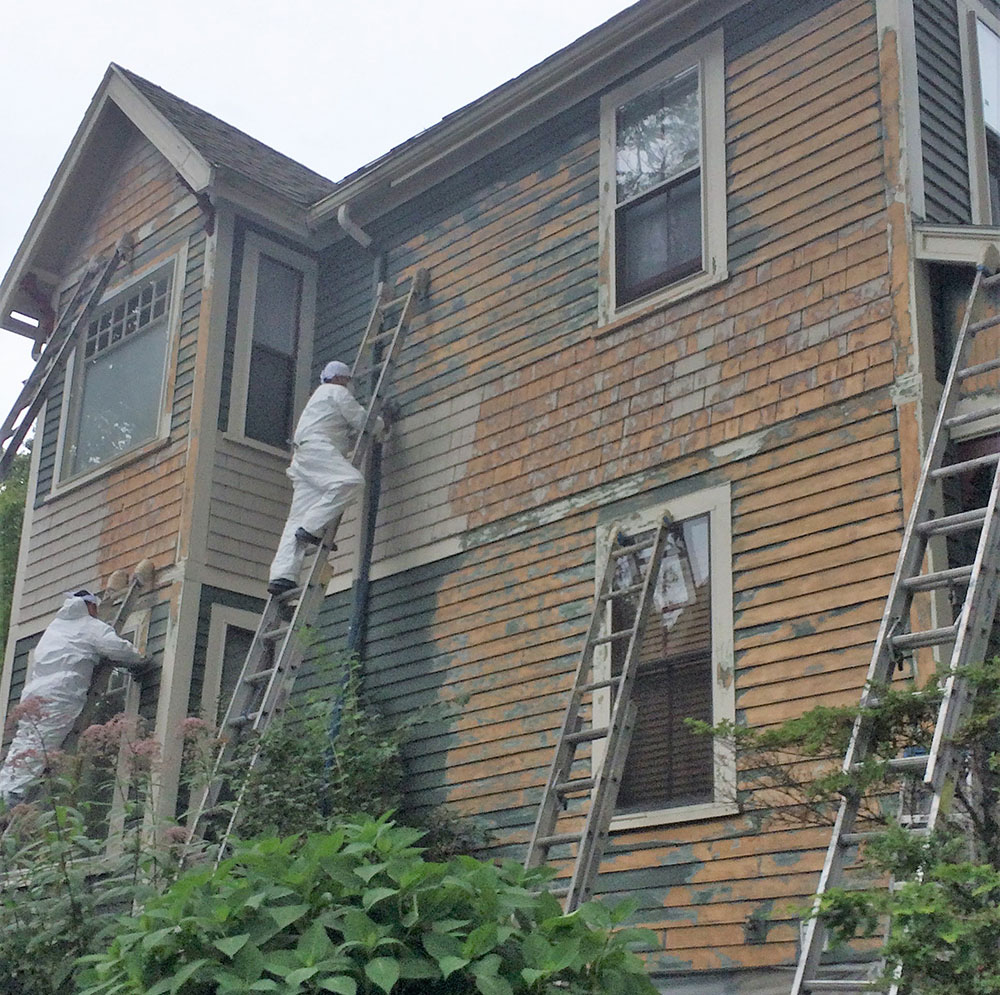 Is your house in desperate need of a fresh coat of paint? Before you borrow your neighbor's ladder and attempt the paint job yourself, why not consider the benefits of hiring our team of professional painters? At Randymars Painters Contractors Inc., we provide hassle-free exterior painting services that deliver an attractive finished product in a short amount of time. With 20+ years of experience in the home improvement industry, we have the experience and practical know-how to get the job done right! So, why waste your time (and money!) on a DIY or amateur paint job when you can trust the painters at Randymars Painters Contractors Inc.? Call today to learn more about our house painting services in the greater Boston area!
Our exterior painting services will make the whole exterior of your home look great. Whether you're in Waltham, Lexington, Needham, or any of the other nearby suburbs of Boston, you can count on us for exceptional work. Give us a call for:
Siding painting
Exterior finishes
Scraping, sanding, and caulking
Trim
Doors
Windows
Wood fences
How Our Exterior Painting Service Works
Before applying the paint, Randymars Painters Contractors Inc. repairs any damage (holes, dry rot, etc.) and caulks any cracks to ensure the surface is ready to take the paint. Then, we use only top-quality paint specifically designed for exterior house painting. This paint is extremely durable and can withstand the elements while maintaining an attractive finish for years to come. Depending on your needs, we can select paint with additional UV-resistant and mold-resistant properties for superior paint protection.
Proper Preparation Means Long-Lasting Results!
When you choose our professional house painters, your paint will last a lot longer than if you applied it yourself. That's because the team at Randymars Painters Contractors Inc. thoroughly preps your house to ensure your paint sticks well. Painting preparation is even more crucial for exterior paint than for interior paint; when house paint does not adhere well, it chips, flakes, and cracks. Not only does this cause an unsightly mess, it also exposes your home to moisture, insects, and other problems that exterior paint is designed to avoid!
When you choose Randymars Painters Contractors Inc., you can be confident your paint will last for years, look gorgeous, and safeguard your home from the weather and other threats. Call now for a free estimate!